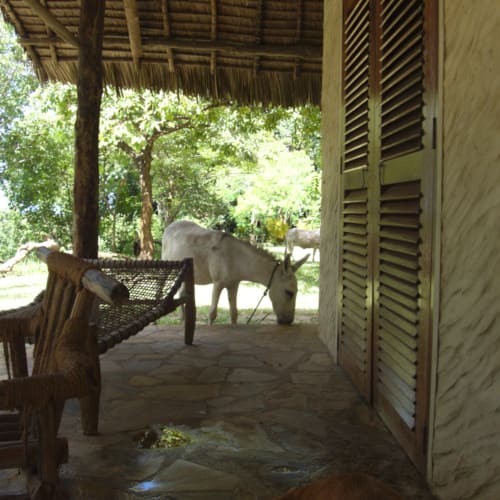 Stray dogs and cats are a serious problem in many Tourist Destination.
Mafia Island is not an exception, however in the last 15 years Eco Shamba Kilole Lodge (former Shamba Kilole Lodge) successfully organize twice per year a campaign to sterilize and vaccinate dogs, cats, donkeys and cows.
Just another campaign took place from 18 to 23 of March, here the results:
64 animals have been vaccinated, 14 sterilized, 1 dog had an eye removal surgery and 1 cat had a throat surgery.
This initiative was established in 2004 by Eco Shamba Kilole Lodge of Mafia Island and continuing up to now, in order to reduce the stray population of dogs and cats, and avoid that people cull down animals in a cruel way, using poison or shooting them.
Rabies is not seen for at least 6 years in Mafia, but vaccinations must continue to escape eventual risks.
Dr. Ramadhani Juma, a Veterinary Doctor, comes 2 or 3 times a year, whenever the number of animals to be vaccinated or sterilized becomes important enough to justify a visit by a veterinarian.
We have been working very hard to raise awareness in local community, making them learning how important is to live in an environment with healthy animals, same environment where our children are living.In order to reduce the stray dogs and cats on the Island, we set up adoption programs and medical cares, and encourage the locals to take pets, who are sterilized and vaccinated for free, furthermore drugs and treatments are provided for free, besides patrolling neighboring villages to be aware of the conditions of the animals.We have set recently up a "Dog Hostel" for puppies in a near Village where we have provided food and water, until all the puppies have been adopted.Moreover, we encourage tourists, hotels and government to help these essential initiatives.We usually do not interfere with wildlife, unless there are serious conflicts between humans and animals.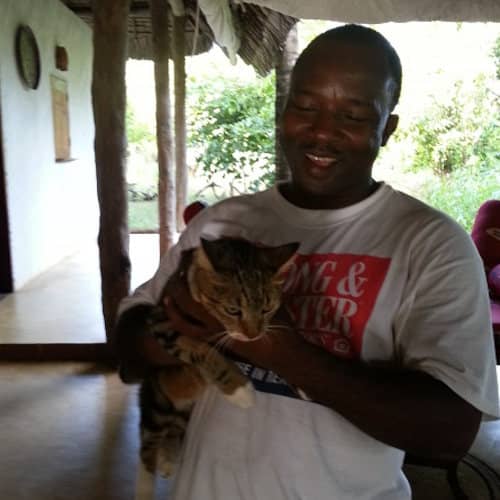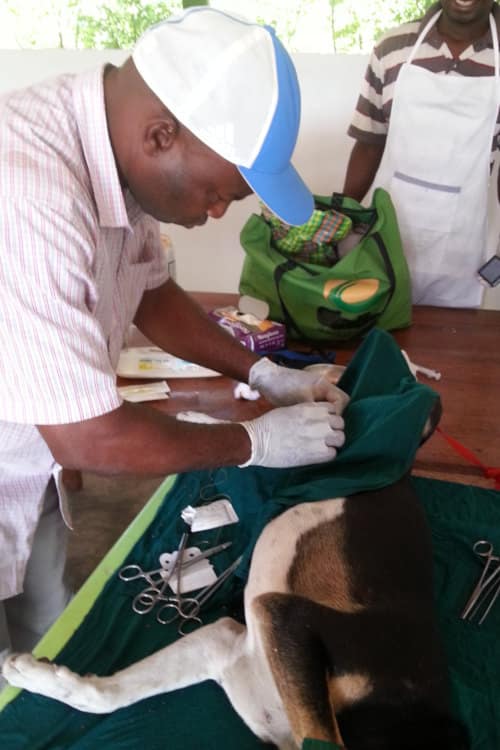 Our equipment is very limited and sometimes it takes hours to catch a stray dog.
We operate in extreme conditions, outdoors, on a trunk, in dull light, it also happened to operate in the rain.
We do not have a proper operating room, we invent our operating rooms and ambulatory according to our needs.
We do not have any equipment to catch stray and / or reticent animals.
Work done in this way leads to excessive waste of energy, time and implement of people.
This project was dreamt and established by Marco and Francesca of Eco Shamba Kilole Lodge, and it is supported by Butiama Lodge, Big Blu Diving, Mafia Island Diving, Mafia Island Lodge and Coastal Aviation, to whom our thanks go!
Moreover, we like to thank Mafia Island Community for their commitments to understand the needs of these creatures living with us.
What we need at Mafia? We need contributions to hire vet doctors, well equipped for operations, for catching animals quickly with minimum stress, and medicines of all kinds.
If you wish to help, you can contact Francesca :
Subscribe to have more news about this project and its future. 
Thank You!