We care about you!

Food is very important!
We are very proud of our Cuisine.
Pasta & Bread are homely made every day and even the sourdough (culture yeast) is made by us
We do not buy packaged products, everything is freshly prepared: jam, fruit juices, biscuits, sauces and creams.
Fresh Fish & Seafood is prepared in simple but tasty style.
All  our  recipes are made with local products!
See here aside some of them
Enjoy our Eco Cuisine!
Prawns Tagliatelle
Fresh Tagliatelle with Tiger Rufiji Prawns
Crab Gratin
Delicious Mangrove Crabs with Grilled Vegetables
Vegetarian Fataya
Mixed Vegetables Fataya with Yogurt Cream
Rock Lobster in Coconut Sauce
One of our Secret Sauce!
Fish Miskaki with Vegetables
From Red Snapper to Cobia Passing by King Fish
Wilde Orange Tart
Wilde oranges in Swahili Mafurungu!
Tuna Tagliata
Served with Smashed Broccoli & Vegetable Saute'
Coconut Ring
Dressed with Dark Chocolate
Now you can start some activity
During the season we have several important events. Whale Sharks Experience is one of them
Don't Miss the opportunity to sail for Whale Watching and  cross Juani Island for Turtle Hatching.
Contact us if you like more information
From June to September you have the opportunity to see the tiny turtles leaving their nest.
Visit Seasense.org for more information.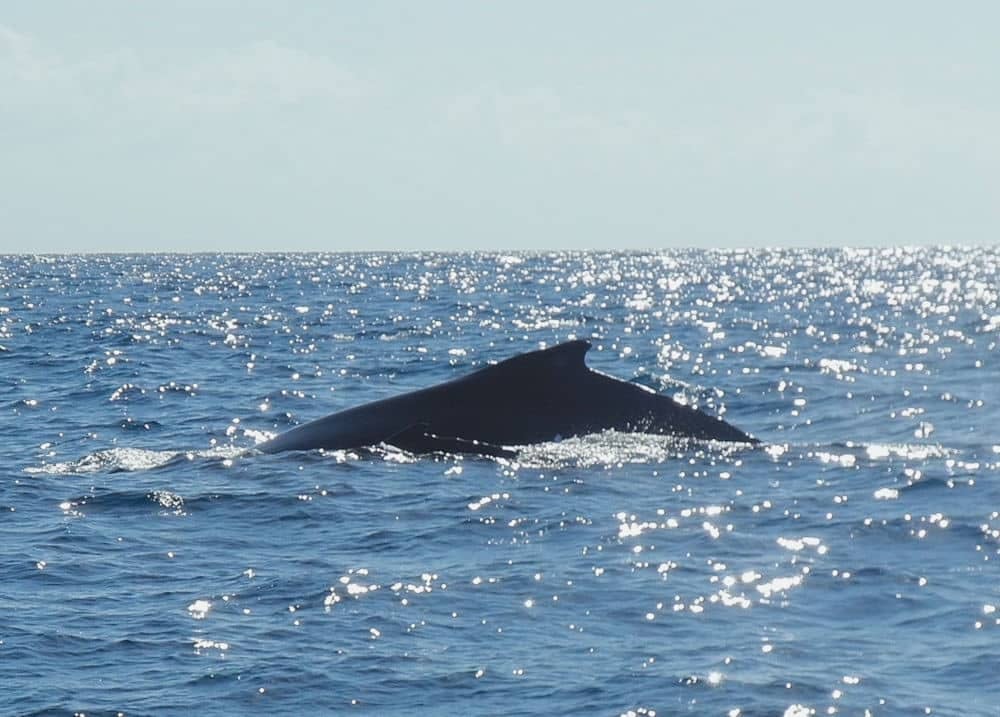 Whales are migrating to north during July-September. Come with us to see this giants.
You can combine Whale Watching with Mange Picnic
If You are interested in Historical Tours or discovering the  North of the Island  up to the Light House, you can choose one of this excursion
In Mafia Island Marine Park you can spend your lunch on a Sand Bank like Mange and Marimbani or Fisherman Island (Miewe).
Picnic are also combined with Snorkeling and Scuba diving
Kua Ruins
The Ancient Town of Kua with its Historical Cemetery
Chole Mjini
The Ancient Town of Chole and the Flying Foxes
The Light House
If You want to see Mafia Island from the top of the light house
Sand Bank Picnic
Mange, Marimbani or Fisherman Island
Kanga Beach
When you go to the Light House you can stop at Kanga Beach
Honeymooners love Eco Shamba Kilole Lodge!
We have a special Suite,  its name is Harusi, in Swhahili means Wedding
You have to try our Sailing Sunset with your favorite drink!