Take the best deal at the right time
At Eco Shamba Kilole Lodge you can choose among six different comfortable rooms.
Three Suites and Three Chalets.


Each one is different in style and atmosphere.
All the rooms have large beds and comfortable coach, perfect as a third bed.
…sorry! no numbers… but Swahili Names… that you learn soon…
Our Three Suites offer the best view of Kilole Bay.
larger and with a beautiful veranda surrounded by a gorgeous garden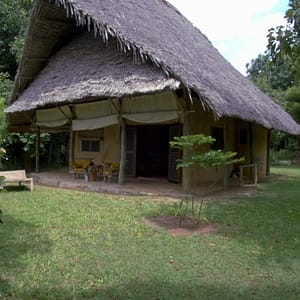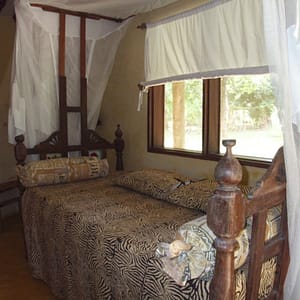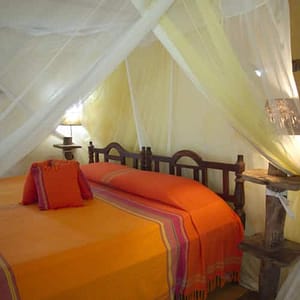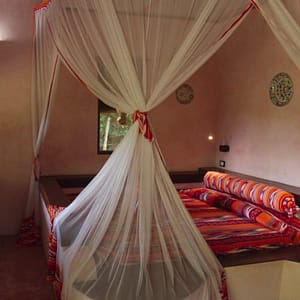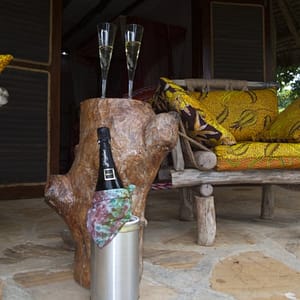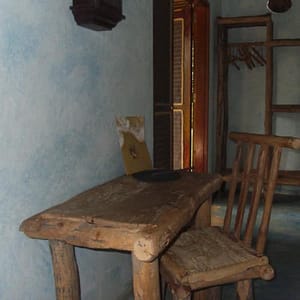 Slightly smaller and on the second row, our three chalets offer the economic choice, but with ample space for a comfortable stay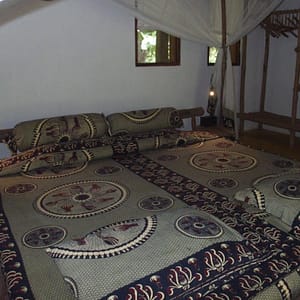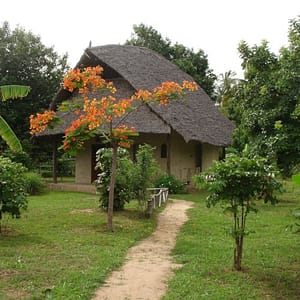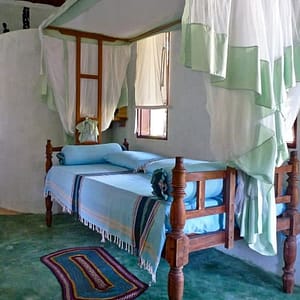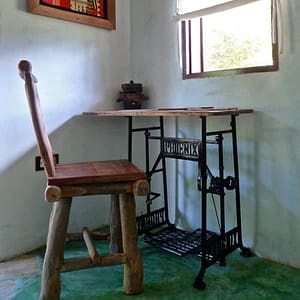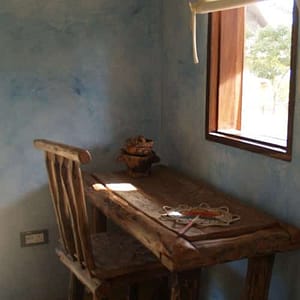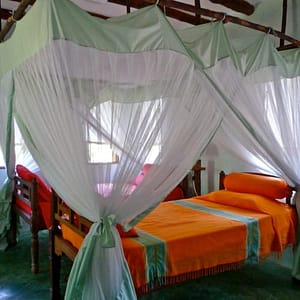 Special Offers !!
Get Quotation for details
Chalet Half Board Sharing Best Deal
from $ 125
Special Price for Minimum Stay of 6 nights.
You Can have Upgrade to Full Board for $ 10 more.
Prices are per person per night sharing
Cherehani Twins
Also Available in King Size
Chalet Full Board Sharing Long Week-End
from $ 140
This is for a 2/3 Nights Stay! Ask for Wale Shark Option with 1 night on the west coast.
Price are per person per night sharing.

Raha Twins
Also Available King Size
Suite Top Comfort Full Board Long Stay
from $ 180
Larger and a with wonderful Sea View
This Special is for a minimum stay of 6 Nights
Prices are per person per night sharing.
Each room has a self-contained bathroom with shower.
The hot water comes from the taps in your shower after few seconds, as the temperature is regulated automatically by the heater of the solar panel.
Rooms are designed with excellent aeration offered by the windows.
A ceiling fan will provide further ventilation, no air conditioning is available.
Additional Standing Fan is provided on request.
For further information download our FAQ.
Find also guests opinion and reviews here below
Now we accept Payment online
Contact us for information